There is no better way to travel from Las Vegas to Grand Canyon, than taking the Historic Route 66. The longest paved stretch of old Route 66 runs in Arizona from Kingman to Seligman.
After Seligman, you have to turn off the Interstate I-40 to explore the other charming towns, where many of the buildings and streets maintain the old day charm.
Kingman, Arizona
On the start of the paved stretch of Route 66, Kingman is home to the Powerhouse Museum, where you can learn about the history of the "Mother Road". There are many other buildings which maintain the heyday charm. Coming during the lunchtime, bright colours of the Mr. D'z lured us for a burger lunch.
Route 66, Arizona, USA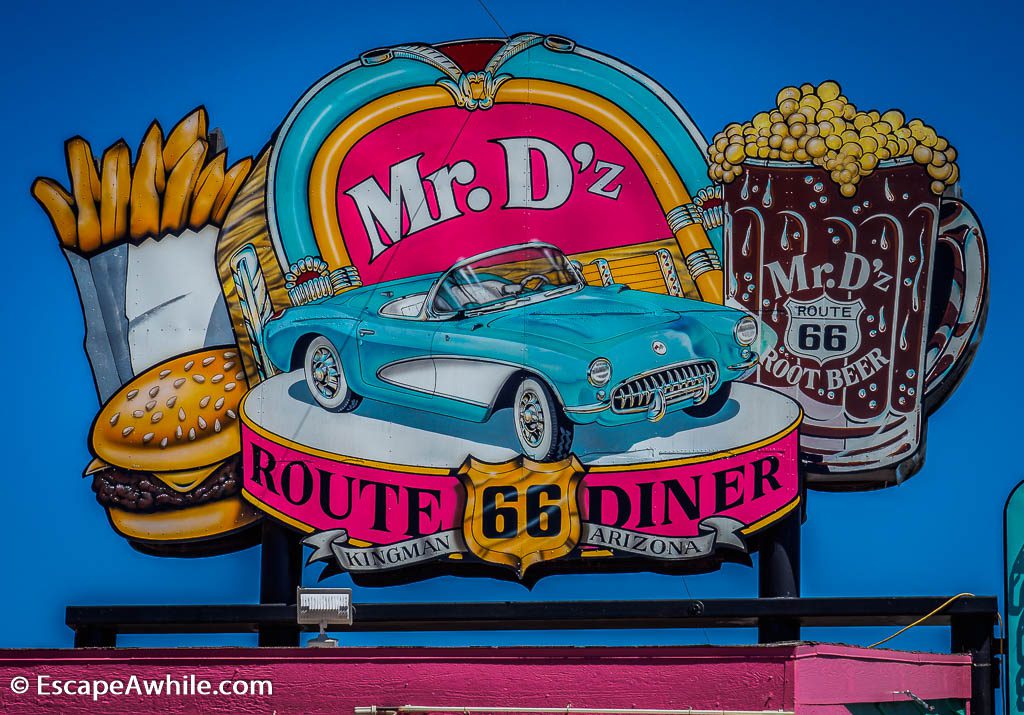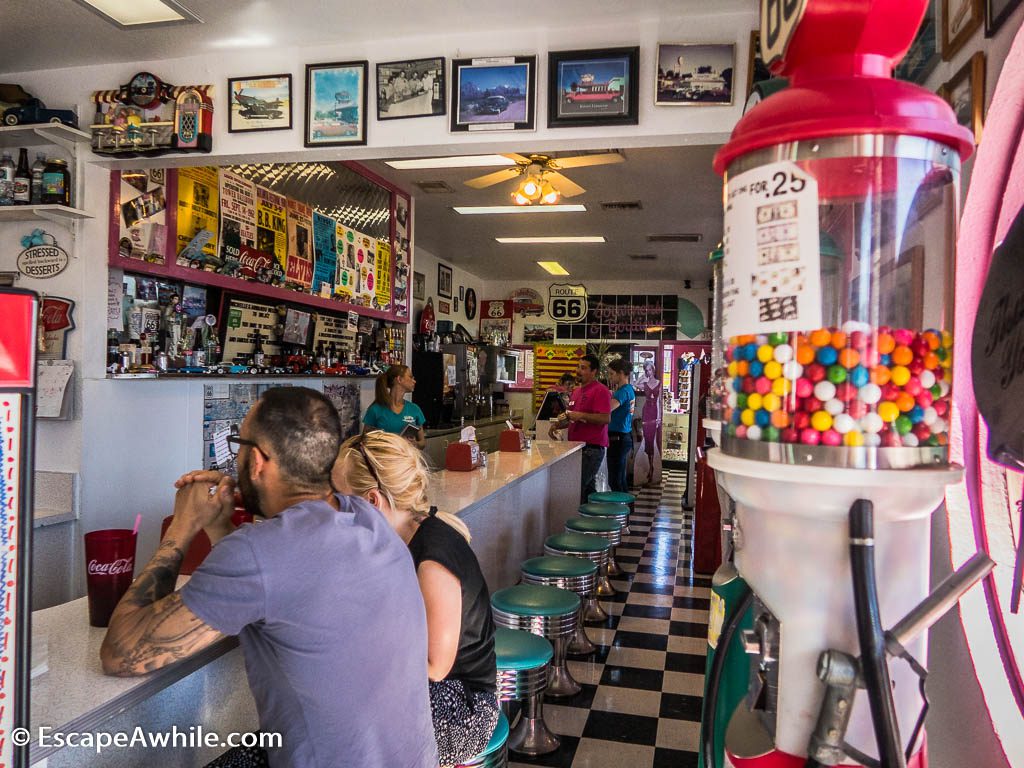 On the way to Seligman, watch out for the famous Burma Shave road signs. In 1925, Al Odell, in an effort to save his father's failing shaving cream business, bought a bunch of second hand signs. He stenciled advertising slogans onto them, and pounded them into the ground on stakes along the highway. Before long the adverts became short rhymes, which were eagerly collected by travelers. Some of the signs are maintained till today.
Burma Shave signs along Route 66, Arizona, USA
Seligman, Arizona
Our next stop on the Route 66 is Seligman. There you can find a fashionable replica of the old Seligman depot, complete with 1860's jail. For the Cars movie enthusiasts in the family, a real life Mater tow truck waits for the customers nearby.
Williams, Arizona
Williams, Arizona, is not only a gateway to the Grand Canyon, but also another charming town on the old Route 66. The last town to be bypassed by the interstate in 1984, it is a home to the very last set of traffic lights on the old Route 66, these days found in visitor center.
The town center consists of two one-way streets, with many buildings of interest. Here you can find gems like the Red Garter, an old brothel turned to fashionable cafe, or old gas stations turned to restaurants and gift shops.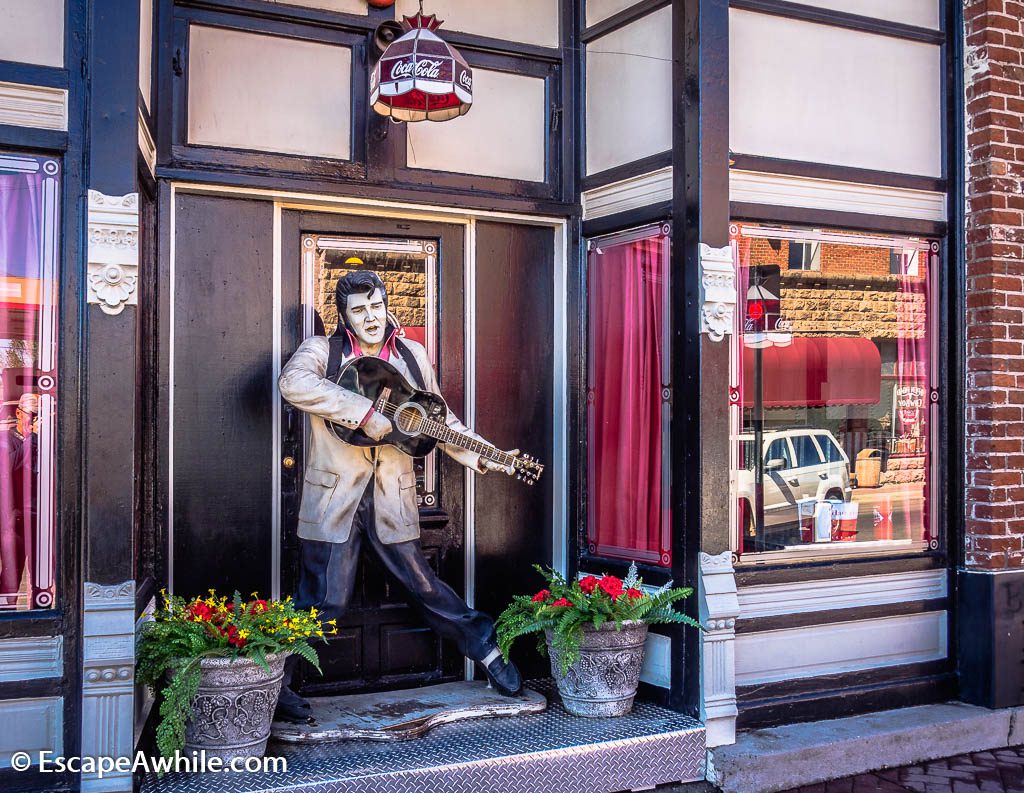 Holbrook, Arizona
Our last visit on Route 66 is Holbrook. This is where you find the Wigwam Motel – another big "yipee" from our Cars movie fans. To our excitement, we can spend a night in one of the wigwams. As modern day motels go, Wigwam Motel is fairly basic. But what it lacks in amenities, it makes up in old day charm. We particularly enjoyed the old cars used as a parking lot markers, separating the park space for each wigwam.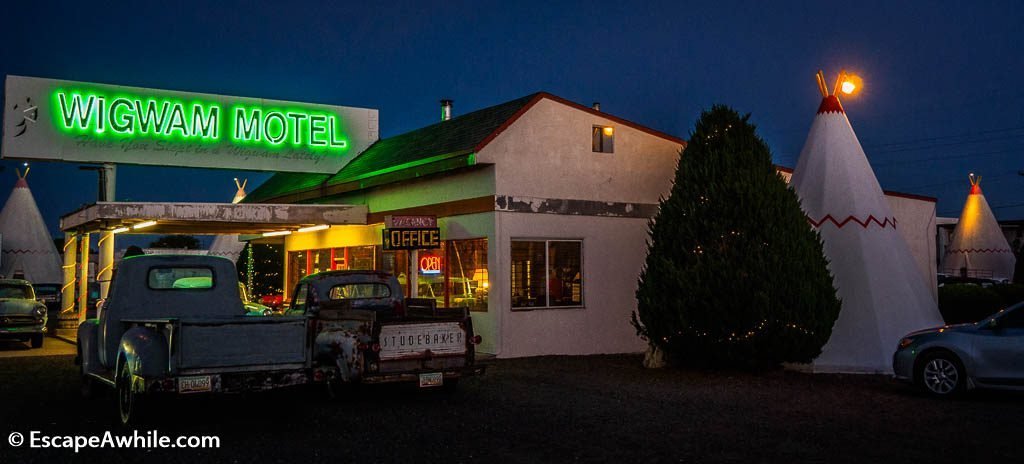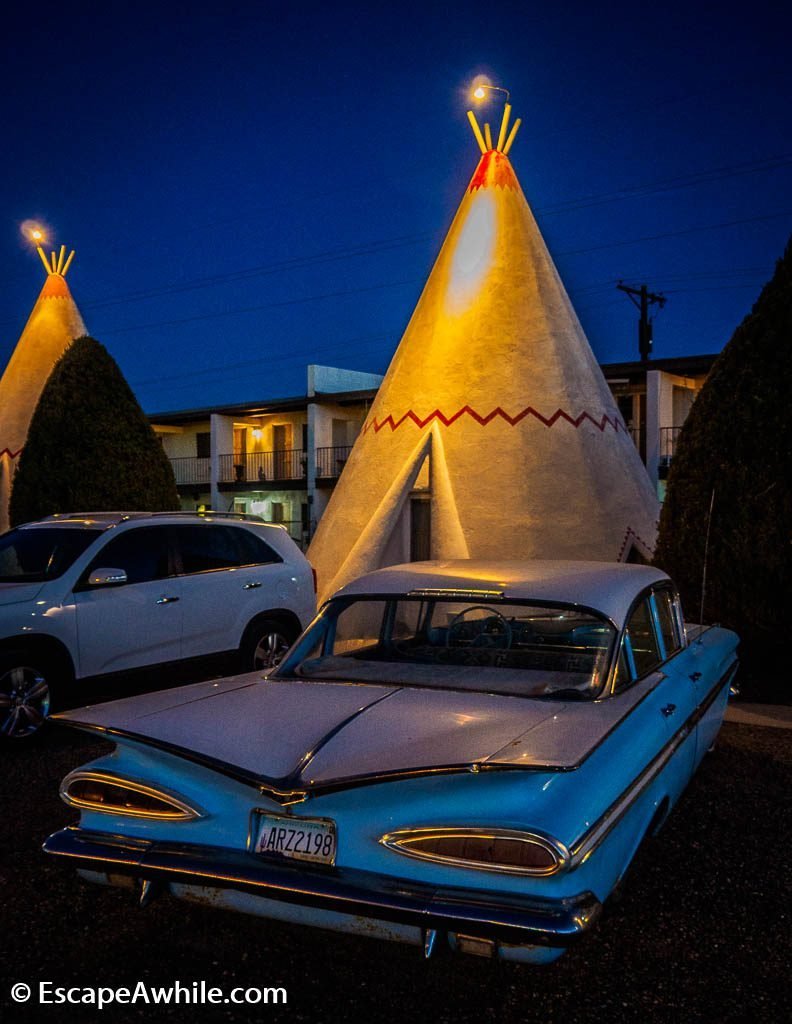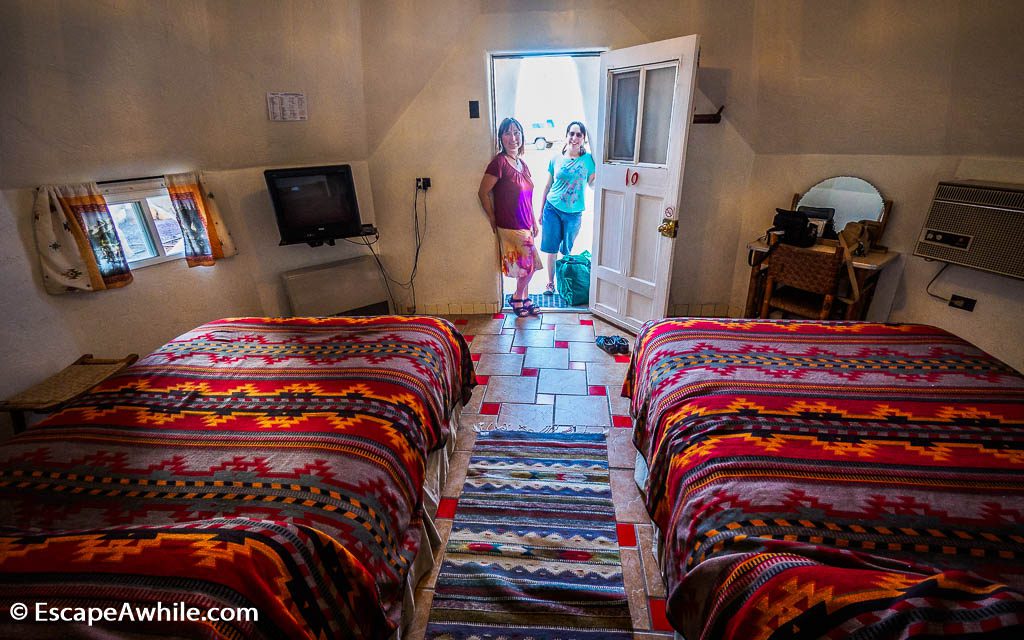 Apart from Wigwam Motel, Holbrook is also a gateway to Petrified Forest National Park. We were surprised by the amount of large stone logs lining up many parks and motel parking lots in town. Also numerous "Rock shops" sell literally tons of raw, cut or polished petrified wood.